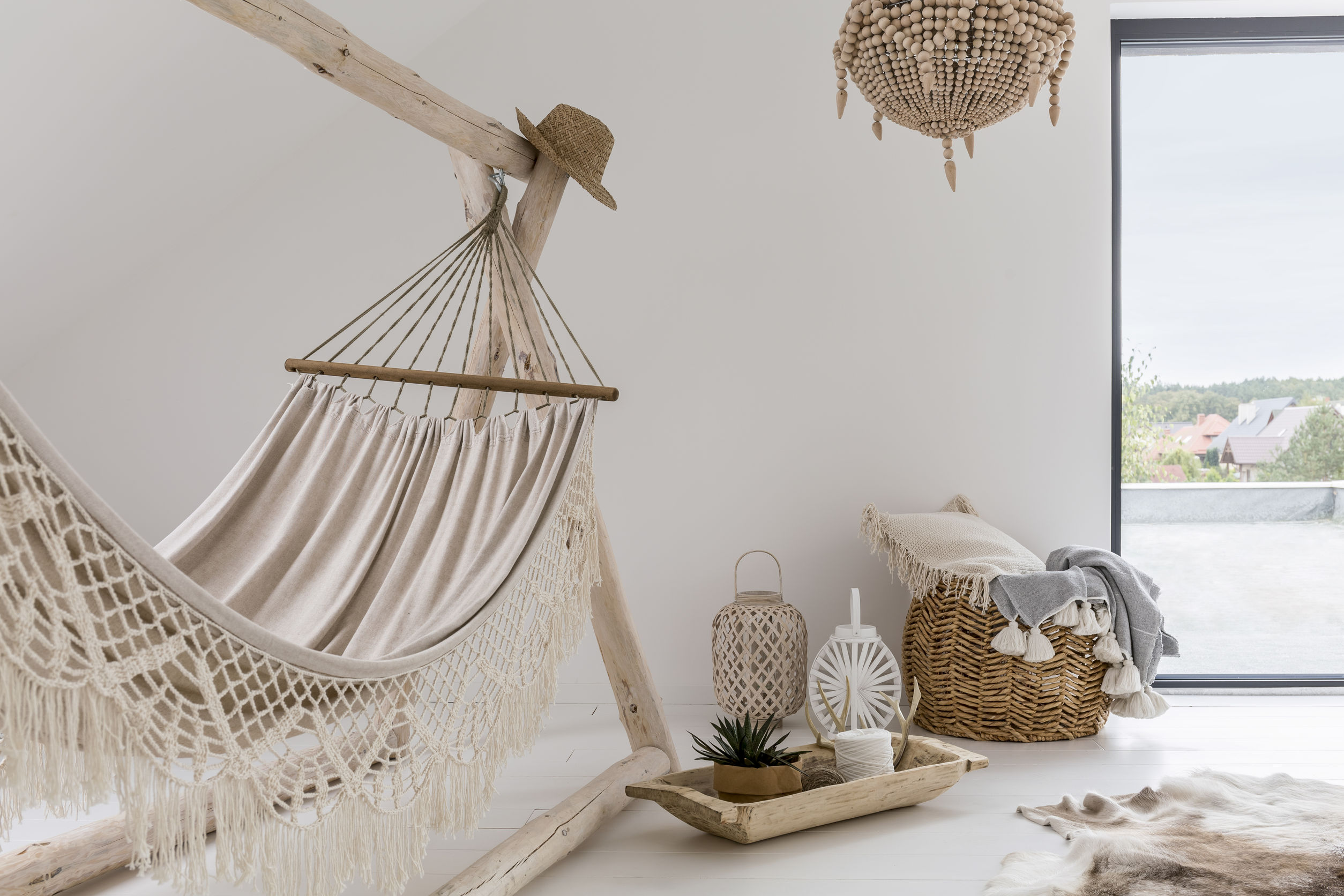 What comes to mind when you think of summer? For us, it's just the thought of  digging our toes into the sand, waves kissing our feet, and soaking up the sun while staring into the ocean's horizon. Unfortunately, not everyone has the opportunity to leave home or work for that perfect summer getaway (insert daydream interrupted sound effect).
Whether you've just returned from a lovely beach vacation and are suffering from withdrawal, or simply looking to bring a taste of the tropics to your space, we've got some amazing beachy-bliss decorating ideas for you to try.
Here are our top FIVE awesome decorating ideas for a beach – inspired bedroom:
1: Make a beach themed headboard: This DIY headboard made from driftwood can certainly stand out as a focal point for your beach themed bedroom.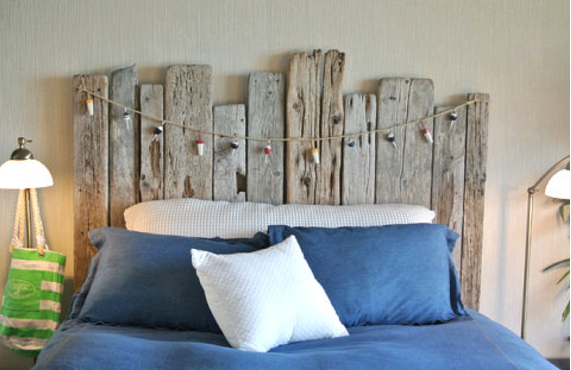 Photocredit: Allison Lind Interiors
2: Use nautical themed decorative pillows: Brighten up your white bedding with coastal themed decorative pillows. Choose decorative fabrics with sail boats, anchors, or life ring prints.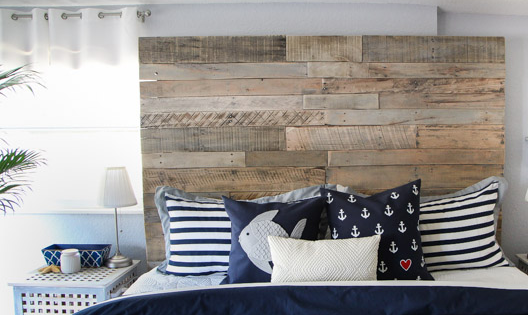 Photocredit: The thinking closet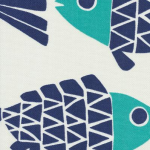 3: Accessorize your night stand with beach-themed accessories: Bring out the old sea shells and starfish you've collected from your last beach adventure, frame some photos of your past adventures in the beach, and add a little creativity to decorate your night stand.
Photocredit: Aliexpress
Use those mason jars lying around your house to make a Decorative Fisherman Netting Wrapped Jars, it will add a nice touch to your beach themed night stand décor.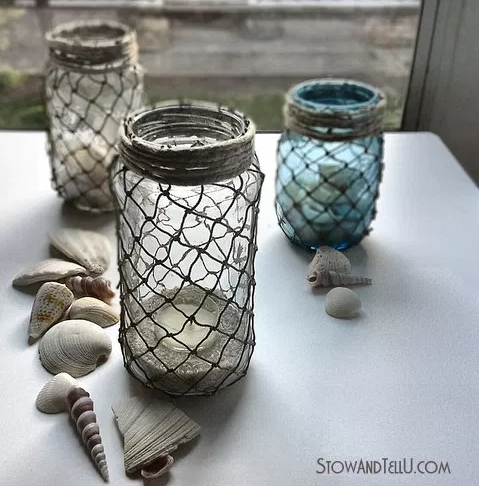 4: Add a pop of ocean color to your window: One of the quickest ways to update the look and feel of any room is by changing the curtains. For a beach inspired look, choose a decorative fabric that has a combination between blue, green, turquoise, beige and white prints.Check out this easy diy tutorial for a No-Sew Curtain.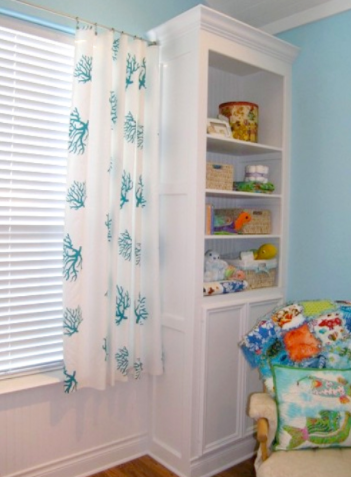 You can recreate this look with these beautiful printed cotton fabrics from our online fabric store: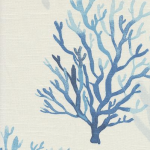 5:Play a calming beach sound in the background: There are sites online who offer free uninterrupted recorded nature sounds that you can play on your computer or download on your mobile. Play amazing ocean sounds and let the calming and soothing sound of the waves allow you to relax in your very own beach inspired bedroom.
Are you ready to give your bedroom an updated beach inspired look? We hope you enjoy the rest of the summer, whether you'll be out in the sun or at home decorating a room. Let us know your plans this summer by leaving a comment below!