Bleecker
Color: Peacock
Content: 100% Linen
Repeat: V 12" H 17 3/4"
Width: 53 3/8"
Mill: Schumacher
MSRP: 50% off list!
Dry Cleaning Recommended
On Sale
$79.99
per yd
Reg Price: $50% off list!
Order A Swatch For $5.00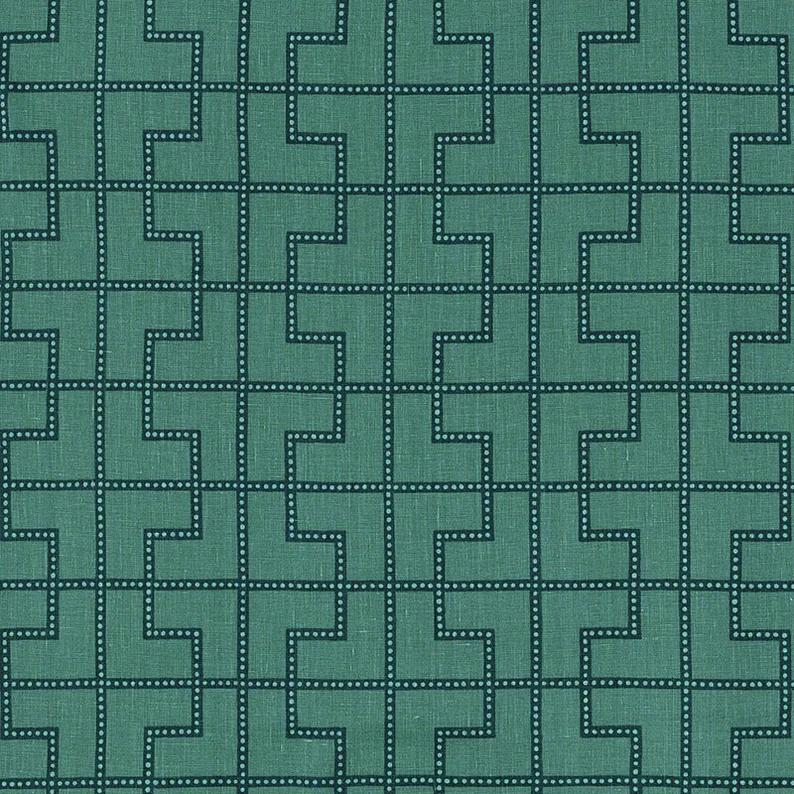 Description:
Screen printed on cotton or cotton blend base cloth. This durable & versatile medium-weight fabric is perfect for window treatments (draperies, valances, curtains, cornice boards and swags), bed skirts, duvet covers, headboards, pillow shams, accent pillows, slipcovers, and furniture upholstery.